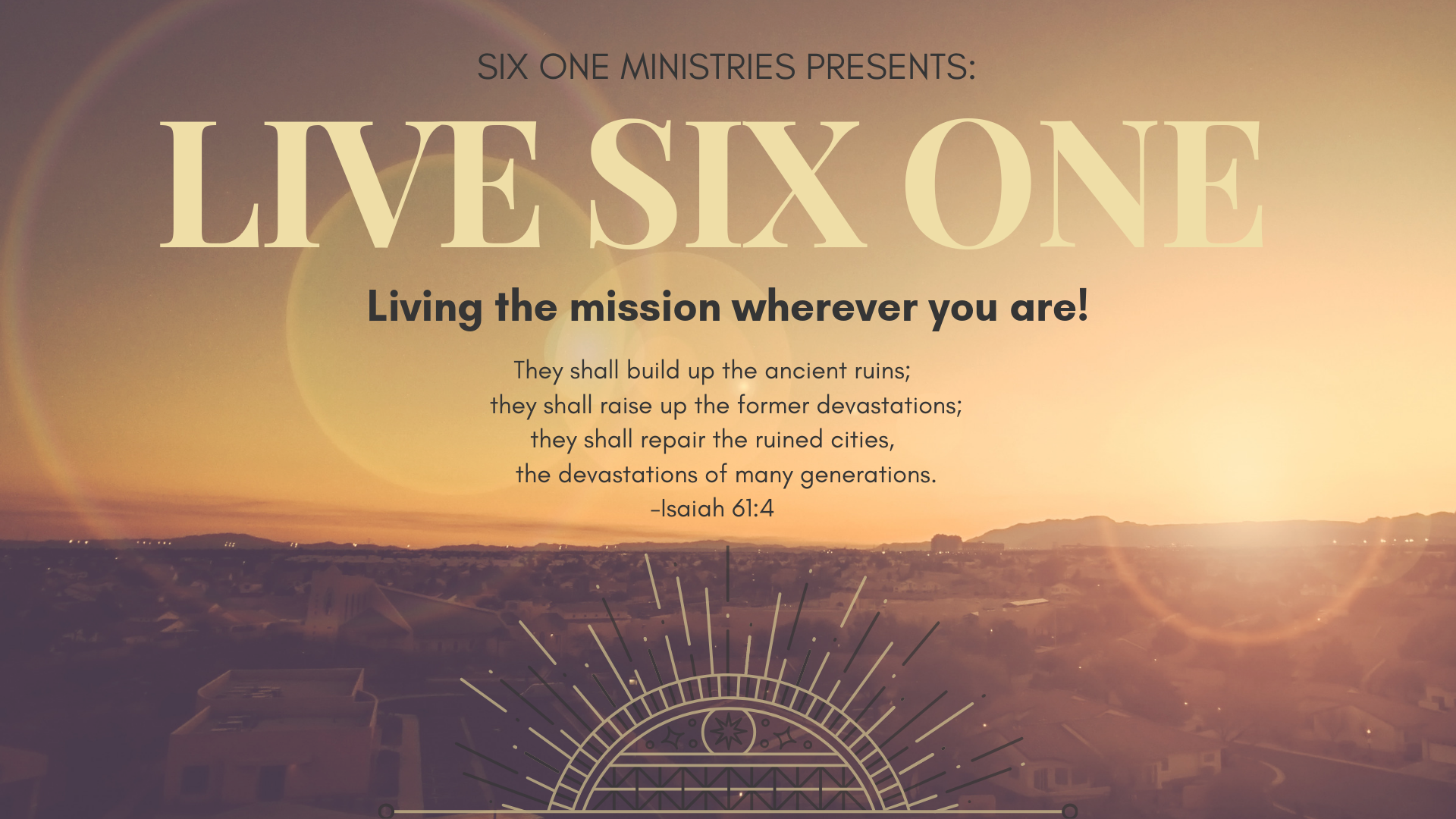 We are the people of God, on the mission of God. Following in Jesus' footsteps as we seek to live the Word. To be doers, and not hearers only (James 1:22).
As ambassadors for Christ (2 Cor 5:20), we want to live out His mission statement from Isaiah 61 and Luke 4, walking in love as we engage the places and people the Lord has planted us in and around... our homes, communities, churches, workplaces, hangouts, etc.
Our hope is to cultivate intentionality and living missionally right where you are.
Live Six One is not another place to gather or another event to attend, but a sending of "challenges," or ideas, for engaging those around you and a touch point to testify to the Lord's work.
How does it work?
We send an e-mail with a new challenge each month. And we periodically send out "sneak attack" challenges. Challenges are ideas of ways that you can engage through prayer, encouragement, sharing of faith, generosity, and more. For example, are you planning to go out to dinner any time soon? Excellent. Here's a challenge for you and your friends or family at that restaurant.
In a very practical sense: an e-mail challenge goes out, you accept the challenge, and then report back and testify to all that the Lord did, and see the other testimonies from those on the same challenge. Watch the light of Christ spread.
How do I join?
To join in on the fun with Live Six One, click the button below to subscribe. This isn't limited to our local area, so you can invite your friends, family members, and coworkers to join in wherever they may live!