Simply put, we pray with people and equip people to pray with people.
Our home base is in Flower Mound, Texas. We locally serve the North Texas region, yet we love ministering to and equipping individuals, ministries, and churches around the world.
Six One Ministries provides inner healing and deliverance prayer ministry, as well as training and equipping in the areas of prayer, spiritual warfare, the believer's authority, spiritual gifts, and more.
We are named after Isaiah 61. While we have always loved Isaiah 61, it grew to be an anthem in our hearts when, true to His Word, the Lord called us awake and began healing our hearts and setting us free.
That is our deep desire for others. We long to see the Body of Christ coming alive, being ministered to in healing and freedom, rooted in the Word of God, and joining the ranks to advance His Kingdom.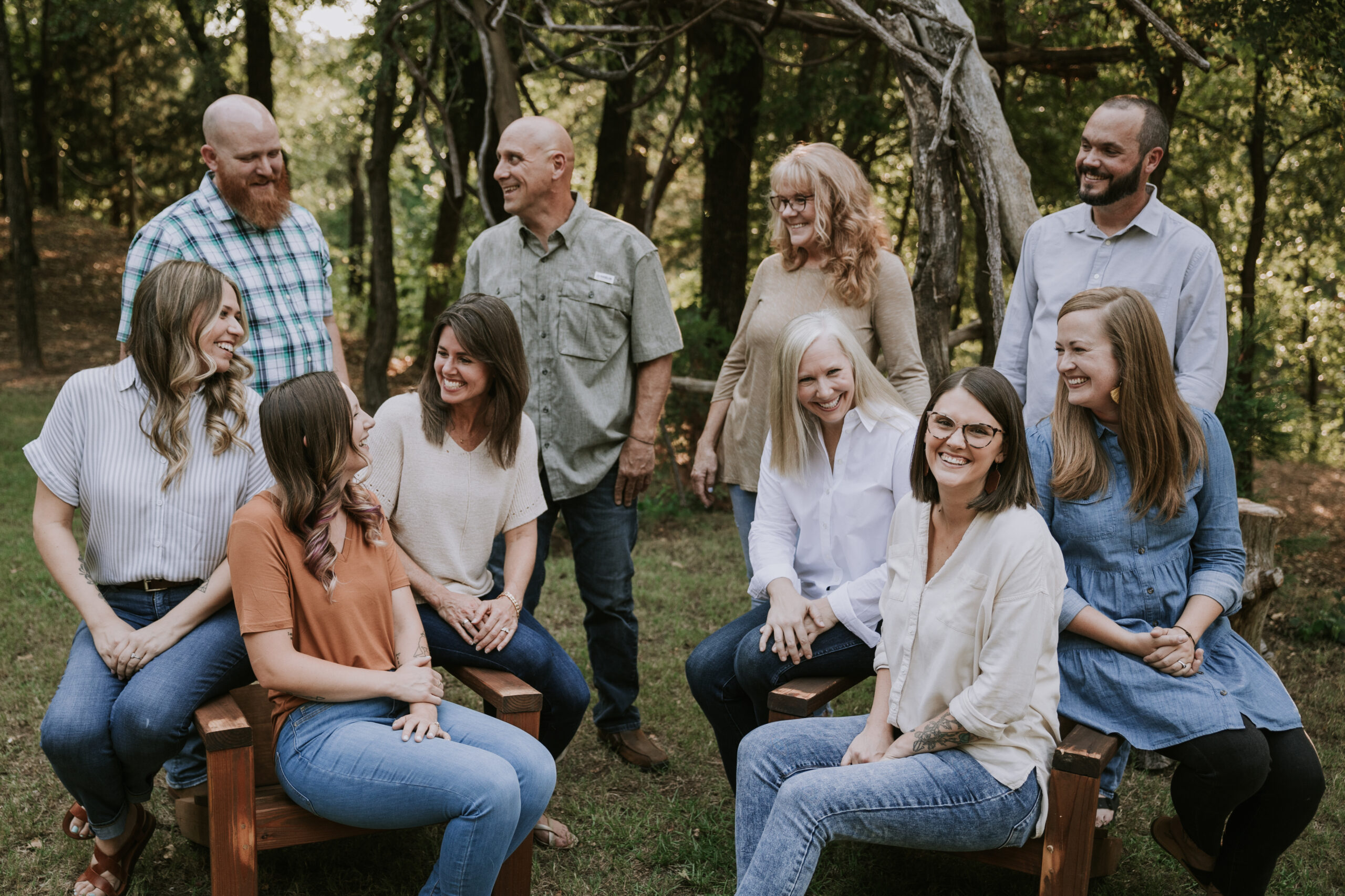 Our vision for Six One Ministries is a farm...a tree farm to be precise.
Isaiah 61 says we are the oaks of righteousness, a planting of the Lord for the display of His splendor. We eagerly pray for and have been delighted to witness the Lord growing His fruit from His oaks: acorns of captives set free, broken hearts mended, and the repair of devastations of many generations. And those acorns have become mighty oaks of righteousness, dropping new acorns, and so on and so forth.
The freed ones joining the mission to set the captives free.
This is what we are praying for and marching towards. May it be so, Lord!
Find What You're Looking For
"Jesus encouraged me in parenting during my last prayer ministry session. He helped me hand over the condemnation I was feeling and reminded me of how He loves my kiddos more than I ever could."
"Jesus has set me free from self-hatred. Seriously. My internal dialogue is so different, and as strange as it sounds, I'm quick to stand up for myself and speak truth when old criticisms and old put-downs start to creep in. I'm a child of God, and I want myself to know that my whole self really and truly believes it."
"God showed me how much He is for me. He reminded me He is always with me, always fighting for me, and He delights in me. He is freeing me from shame, guilt, anxiety and depression. I was clearly reminded that He made me and delights over me!"
"Doing some of the things I learned in prayer ministry, I was able to meet with Jesus the other day after a fit of anger, and He helped me understand where it was coming from. He brought truth, healing, and freedom to that place in my heart that was still holding onto unresolved hurt from the past. I am noticing so many changes in how I process and handle difficult things that have come up since then. He truly heals us and sets us free!"
"I came to a prayer ministry session with so many self-doubts and questions. I felt like such a failure. Jesus spoke into all the questions and showed me how through Him already passing the test, I have been and will continue to be successful with Him. He replaced all the hard and heavy things with His delight and approval. He melted away all other opinions (including my own) and freed me from condemnation!"